Watch
The first prize winner got to have a free installable journal of their winning entry.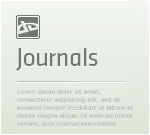 #BeautifulBorders Contest WinnerCongratulations to :devTiger-tyger: for winning the line art portion of the :devbeautifulborders: contest. My prize offer was to create a journal skin from the winning entry.

:devtiger-tyger: :iconTiger-tyger:
There are two versions of this skin, in one install. The default is the black outline border with green to white gradient as you see here. The second is a white ghost image with white lines and semi-transparent white fill. Switching is simple. Find the word WHITE in the bottom of the CSS, and delete it. To switch back, replace the word WHITE, or just reload the easy i
Features

H1 & H2 Subheadings right float & divider line
Blockquote Solid bg w/hover effect
Alternate Box Feature <div class="box">
Bold, Italics, emphasis, Underline, Strike, Insert, Small Abbreviation, Acronym, SubScript, and SupScript


Additionals

Long posts hover button <div class="more"><sub>Hover for More <b>[+]</b></sub></div>


For more information about the contest (Part II is Coloring lineart) see #BeautifulBorders
Image belongs to *
Tiger-tyger
, permission is
NOT
given to alter or redistribute her art.
CSS/Layout is free to use, however you may not alter/redistribute/claim as your own.