Watch
Steampowered
This journal design is inspired by the Steam User Interface. It is meant for fans to enjoy and share their gaming experience on DeviantART.
Steam is property of VALVE. This is intended as a fan art. All graphics and CSS were designed by myself, with the exception of the footer graphic, which is an icon pack by ~
nickTs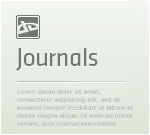 Steampowered Journal:iconportalplz:I've added a plz div to cancel out the avatar styling. Though most will still look okay with the blue bg. Plus a div to float either left or right. These can be used to float text, images, thumbs, or really anything. Still doing a bit of testing with this skin. seem to be having issues with the proper column widths with the sidebar.

Use the following codes: () -- Removes the avatar styling -- Floats your content to the left. -- Floats your content to the right. Look a child Columns: () -- For two columns -- For three columns widthThis is the 1/3rd co
(once you have installed this skin, please immediately edit the skin and save, see my
Help File
for walkthrough.)
The Features
Standard HTML styling:
h1, h2, h3, h4, h5, h6, italics, em, bold, strong, acronym, abbreviation, strike, insert, small, underline, code, teletype, subscript and superscript.
Blockquote
Blockquote has color change, first line color change/font size, box outline with hover.
Unordered and Ordered Lists
Child element is also coded. Admittedly, I never use child elements and was having trouble getting it to cooperate. Square bullet for unordered and numbers for ordered.
Columns/Formatting
<
div class="half"
> - use for columns AFTER the sidebar.
<
div class="third"
> - use for columns that take up a third of the text area. Great for lists.
<
div class="left"
> - Float text/images/thumbs/etc to the left.
<
div class="right"
> - Float text/images/thumbs/etc to the right.
Images/Thumb/Avatar Styling
<
div class="plz"
> - Use before PLZ accounts or user icons you do NOT want the blue bg.
<
img class="pano"
> - This is for an image with rounded corners and fits nice and wide. Not recommended on low res images.
<
div class="miniThumb"
> - Mini gallery in the sidebar, can be used anywhere in the journal for small thumbs.
<
em
> - For stamps, emotes, PNGs where transparency is an issue. This will clear out all thumb styling.
:
iconYOURDANAME
: - Anytime you type a user icon name, they will have a bg styling. To remove this, use the <
div class="plz"
>.
Sidebar/Header Menus -- [link]
There are two menus in the HEADER section which will NEED to be edited to personalize the skin for your use. The default has blank links and the featured stamps and featured artist. To edit this, please see my
Help File
FOOTER/Credit/User Icon -- [link]
Do NOT remove the credits. This is a free to use journal skin. You are not free to alter/redistribute or otherwise steal. The only part you will need to edit in the FOOTER is the user icon, which the default is set to me. Find and replace :
icongillianivy
: with your user name. Full directions are in the
Help File
User Friendly
All these features are not needed to use this journal skin. Little or no knowledge of HTML is needed. Once you edit the HEADER and FOOTER sections and save, then you do not need to use all of the features. You may access this information easily from the submit journal screen by going to "Edit Skin" and find "Artist's Comments" at the bottom. It will have all the instructions here. If you need help editing the Sidebar menus and FOOTER section, check the help file:
[link]
also, you can note me for help. Any issues with the skin's functionality, please comment on my support forum:
Journal Support
I am accepting Journal Commissions: [link]
Featured Art
[link]
(lil steam badge) and
[link]
(lil Mozilla badge)
Featured Artist
Thanks go to *
silverbane
because I was originally going to make this exclusively for him. But he wants to design his own skin, so I decided to make this a free to use installable.
Permissions, you may edit the BLUE gradient bg. I may be releasing a green version of this skin. You may not alter or redistribute the images or CSS of this skin.
This is a very well established skin. I love the smooth and clean adherence it creates when you look at it, I almost wish I could touch it. This is a gorgeous minimal design, with style. This holds true to being one of the best designed by far, and original aesthetic!

I love the gradients, my favorite part is the blue at the top as it looks like a light is shining on a wall in a dark room, inviting, relaxing, and captivating.

This is one of my personal favorites out of all the available skins here. The badges are a nice touch as well. I like how the blue 'Steam Links' title box reminds me of the clean aesthetic of Facebook. This seems definitely worth using for a game blog on DA groups!
The Artist thought this was FAIR
10 out of 10 deviants thought this was fair.