Watch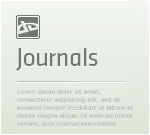 Mirz's CompassJournal Feature Skin for :devmirz-alt: :iconmirz-alt:Lorem ipsum dolor sit amet, consectetur adipiscing elit. Vivamus quis augue et augue congue malesuada vel nec nibh. Fusce eget urna felis, ac ornare metus. Aenean ullamcorper erat justo. Aenean felis libero, euismod nec semper tempus, imperdiet quis sapien. Aliquam vitae mauris lectus, at convallis sem. Pellentesque venenatis odio ut nunc interdum at commodo nisl convallis. Vivamus sit amet faucibus massa. Nunc vitae venenatis urna. In vehicula, augue bibendum laoreet commodo, felis arcu scelerisque dui, vel lobortis justo tortor id enim. http://gillianivy.deviantart.com

:bigthumb284496478
This journal design is a custom work for =
mirz-alt
/`
Mirz123
. She will be starting an article, which I may not have leave to speak of here and give spoilers. But I will say this, it is a feature journal with extra divs that can be combined for different effects.
It is best viewed for wider monitor sizes, however, should look fairly good at most resolutions.
The background is a composition of 2 custom paintings created for this skin. Both are unlike any artwork I had previously done, combining an olde map with a star map. I decided the best way to blend the two would be to morph the map into a globe, which could have the star map come off the horizon. As the journal content is added, more of the scene is revealed.
Originally, =
mirz-alt
was going to commission me for my journal + gallery combo special, however she decided on an advanced feature skin instead.
I have already posted the star map to my gallery and will be posting the olde world map and the composition soon. Every piece of this was created with my own resources, from brushes to styles and patterns. By her leave, I may release a brush and resources. Though not likely the brushes from the map, because they were really not so awesome and just roughly drawn. I may remake them as a better brush set. But as they are would not do.
Related Art