Custom gallery design commission for #QaF-LibertyAve

To celebrate the group's one year anniversary, check out their logo contest!
This gallery features hover effects, with animation. It has been optimized to make Beta "Gallery Thumbs" even better. No funky greenish DA bg. The gallery has been given centered thumbs so it no longer has an uneven gap of empty space. I can also remove the Comment Count if it is undesired. The description text is normally white, but using HTML formatting, you can color the text to coordinate with the gallery colors. The horizontal rule is an animated gif. The page navigations have been turned into shiny glossy buttons.
Resources

(Unfortunately, ~
dancriel
cannot be reached for proper permission for his wallpaper. If there are any issues, I will find another bokeh resource)
All other images were created for this gallery.
Gallery Commission Price: $4/320
Please see my journal for available commissions or to be added to waiting list. I'm currently offering Gallery/Journal/Custom Box package at an ultra cheap rate.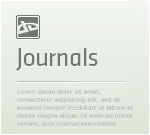 Update to "Well, Crap."Current Update
Commissions have been good, thank you everyone who has asked me to create a journal or artwork for them. Still no work opportunities have arisen. Fortunately, the IRS says they owe us more money, hopefully will get that soon. ;D It is definitely a relief to no longer have the burden of the car, though we have to share transportation with my bf's father. Grocery shopping in a pick up truck is not as ideal as you'd imagine. I hope transportation will be sorted before the school year begins. We have some things to take care of before that happens, will be so much better when we don't have to ask permission every time. We
My CSS is created for Mozilla, but shall be functional in IE9 as well. I cannot offer support for other browsers.
Please note, the folder this gallery is displayed on may contain mature content. It is my Sci-Fi Fantasy Faves and may contain nudity and sexual situations and gore. If you are offended by that, then please wait to see the gallery on #QaF-LibertyAve instead.
May be minor edits from the live version and preview.
is AWESOME!!!
Just putting that out there.

Thanks so much for the DD! I am honored. Thank you everyone who comments or faves

I have a permagrin on my face right now.
Shameless self promotion is shameless

[link]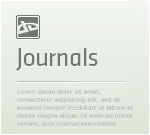 Vote for me!!! Update 8th placeV o t e
Please vote for my artwork "Das Faerie Gotik" in iprintfromhome.com's 2012 Calibration Sampler Kit Contest. The top eight artists will be chosen to be featured in their annual printing. This is a wonderful promotional opportunity for me to get more exposure for my art and my Etsy shop. Please vote by liking my image and share with your friends to support me! Thank you!

https://www.facebook.com/photo.php?fbid=10151043040761995&set=a.10151032584781995.498672.38518476994&type=1&theater

UPDATE: Current Positions

Twenty-four Thirty-two votes so far! Thanks everyone for supporting me. This brings me up to 108th place ( I need to be
I'm in the running for a contest on Facebook. The prize is free publicity for a year. I need the top 8 of votes to be featured in the printing. Please read my journal:
[link]